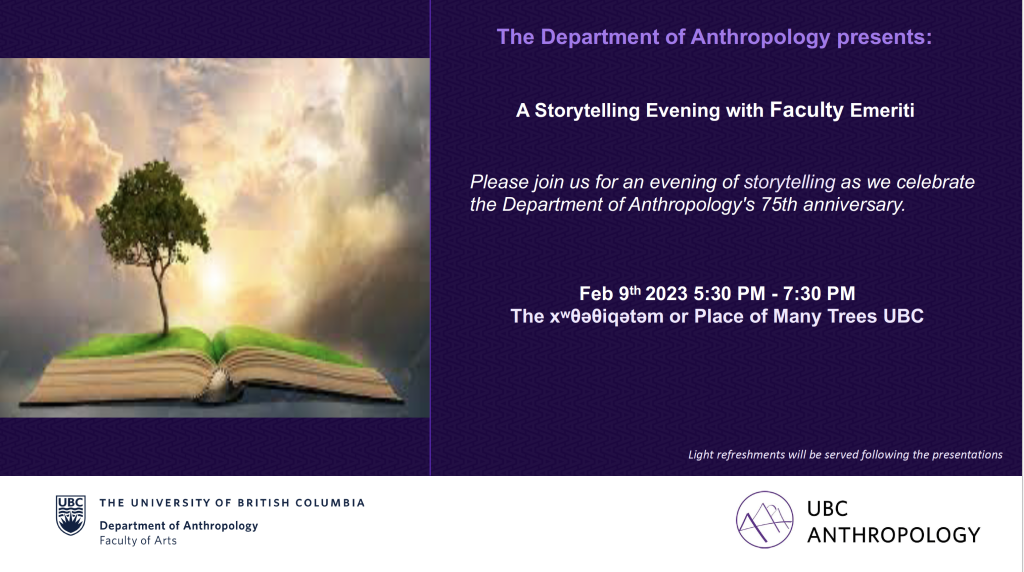 Date: Feb 9th 2023
Time: 5:30 PM – 7:30 PM
Location: The xʷθəθiqətəm or Place of Many Trees
(formerly the Liu Multipurpose Room) 6476 NW Marine Dr, UBC, Vancouver.
Please join us for an evening of storytelling as we celebrate the Department of Anthropology's 75th anniversary. Faculty emeriti, including John Barker, Michael Blake, Julie Cruikshank, Bill McKellin, Bruce Miller, and David Pokotylo, will tell stories. Bring your own memories to share!