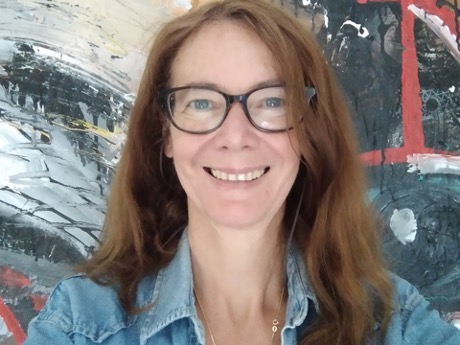 On Creativity and long-distance Methods in (Post) Pandemic Times
This talk discusses digital creative methods, developed in response to the lockdowns and social distancing regulations under covid, in the context of fieldwork as a relational process of improvisation, knowledge production and practices of making. Zooming in on three interlocutors in Northern Ireland, it explores the embodied experiences and changing aspirations of migrant women during the pandemic. Long-distance painting, online walking interviews and photo diaries enabled virtual 'hanging out' and the development of long-term field relations, as well as the visualization and discussion of emerging research themes. The ethnographic process took shape as a dynamic assemblage of synchronous online togetherness, asynchronous imagined co-presence, and newly created and exchanged paintings, photographs and messages.
Biography
Maruška Svašek is Professor of Anthropology at Queens University Belfast. Her main research interests include migration, art/efacts, politics and emotions. Her publications include Ethnographies of Movement, Sociality and Space: Place-Making in the New Northern Ireland (2018, with Milena Komarova), Creativity in Transition: Politics and Aesthetics of Cultural Production Across the Globe (2016, with Birgit Meyer), Emotions and Human Mobility: Ethnographies of Movement (2012), Moving Subjects, Moving Objects: Transnationalism, Cultural Production and Emotions (2012), Anthropology, Art and Cultural Production (2007), Postsocialism: Politics and Emotions in Central and Eastern Europe (2006) and Mixed Emotions: Anthropological Studies of Feelings (2005, with Kay Milton).