Connect with other Anthropology students through the Anthropology Students' Association and view the latest issue of The Ethnograph.
---
Anthropology Students' Association
The Anthropology Students' Association (ASA) is an organization that seeks to connect undergraduate students together who are majoring, minoring, or just interested in knowing more about anthropology.
The ASA holds both academic and social events such as socials, professor talks, and game nights with the goal in mind of strengthening our relationships among the Anthropology department.
2020/21 ASA Executives:
Co-Presidents: Amancio LeRoux, Sadie Kelly
VP External: Alana Shaw
VP Internal: Kara Ren
VP Events: Emma Marsales, TBC
Journal Coordinator: Laura Derby
Journal Editor-in-Chief: Mary Kelly
Treasurer: TBC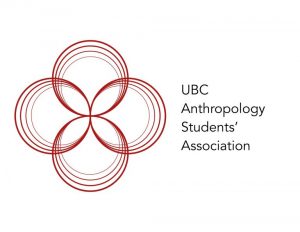 ---
The Ethnograph
The Ethnograph (previously the "Anthropology Student Journal") is an initiative set in place by the Anthropology Students' Association (ASA) to give students the opportunity to publish outstanding papers in anthropology and archaeology.
Editions
Contact
Please contact our editorial team at asajournal.ubc@gmail.com if you have any further inquiries.