Make the most of your degree by participating in opportunities that expand your academic knowledge beyond the classroom.
group
Develop professional skills and experiences
directions
Test possible career paths
school
Build your professional network and resume
language
Participate in local or international programs
Field Schools
Enhance your degree while gaining hands-on experience through field schools in archaeology, urban ethnography, or one of our global field school opportunities.
---
Arts Co-op
Graduate with more than a degree and explore your career options with Arts Co-op.
As an Arts Co-op student, you'll gain 12 months of paid work experience and a network of professional contacts through a variety of opportunities in the public, private and non-profit sectors. During the course of your degree, you'll alternate between study terms and three paid, full-time work terms.
Arts Co-op partners with a diverse range of employers to provide transformative workplace learning experiences for your personal, academic and professional growth while helping you prepare for your future career.
Apply
Intake for the program occurs every September and is open to students in second or third year. Visit artscoop.ubc.ca in August for application deadlines and information session dates.
school
90% of co-op graduates from Canadian schools receive job offers within one month after graduation
attach_money
Co-op graduates earn 12% higher starting salaries than non-co-op graduates
Master your job search
Enhance your job search skills through extensive and specialized pre-employment training, including resume and cover letter writing, interview preparation, personalized career coaching and ongoing workplace support.
Expand your skill set
Diversify your degree and stand out to employers by gaining transferable skills and experiences in a broad range of roles. Some professional skills that you can develop include:
Critical thinking and creative problem solving
Research, analysis and project management
Communications and writing
Digital media and technology
Leadership and teamwork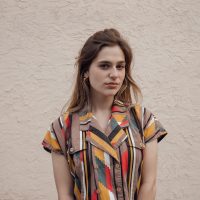 Co-op is an experience where you gain a lot of skills that you can further speak to in your interviews or put on your resume. I am grateful that the UBC Arts Co-op Program empowers students to try new things.
Deborah Komkov
Arts Co-op student, Anthropology
---
Go Global
Imagine studying Indigenous anthropology in Australia, learning about Māori culture in New Zealand, or taking part in a group field study archaeological dig in China. All of this and more is possible with UBC's Go Global international learning programs.
Go Global and UBC Anthropology have worked closely together to identify study abroad opportunities for Anthropology students. Go Global has partner universities in over 35 countries, with some of our partners offering programs and courses that will complement and enhance your UBC Anthropology degree.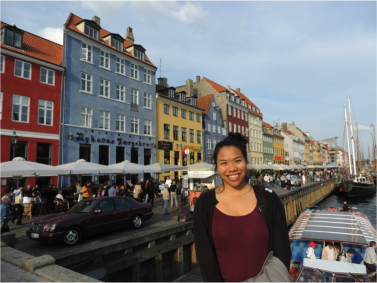 My term abroad allowed me to do exactly what anthropologists love to do: meet new people and experience the world. As an anthropology student I knew that participating, rather than only observing, was going to be the best way to experience Danish culture. I was determined to learn about Danish culture from Danes, and my breakthrough came when I decided to join the annual student-produced play.
Nicole Aleong
Go Global participant, Anthropology
---
Moira Irvine Archaeological Research Fund
Moira Irvine was involved in archaeology at UBC for over 30 years, first as a student, then as archaeological assistant to Charles E. Borden and the rest of the faculty. She served as a resource for students as well as equipping field expeditions and solving practical research problems.
To honour the memory of Moira Irvine's generous work with students, and to help continue where she left off, the Laboratory of Archaeology (LOA) has established the Moira Irvine Archaeological Research Fund.
This endowment fund provides small awards to help support undergraduate archaeological research projects including:
fieldwork
analysis of archaeological collections
report preparation for publication
travel to conferences to present research results
Undergraduate students at UBC taking courses in archaeology in the Department of Anthropology and Sociology or in the Department of Classical, Near Eastern and Religious studies may apply.
Application for project assistance from the Moira Irvine Fund may be made through any archaeology faculty member serving on the Laboratory of Archaeology (LOA) Committee. Prior awards have ranged up to $300. Awards are granted by consensus of the LOA Committee.
How to apply:
Complete the two page application form (available from members of the LOA)
Obtain sponsoring faculty member's signature on application
Submit completed application to the curatorial research assistant
A copy of the resulting report must be submitted to the LOA for the Archaeology Reading Room
---