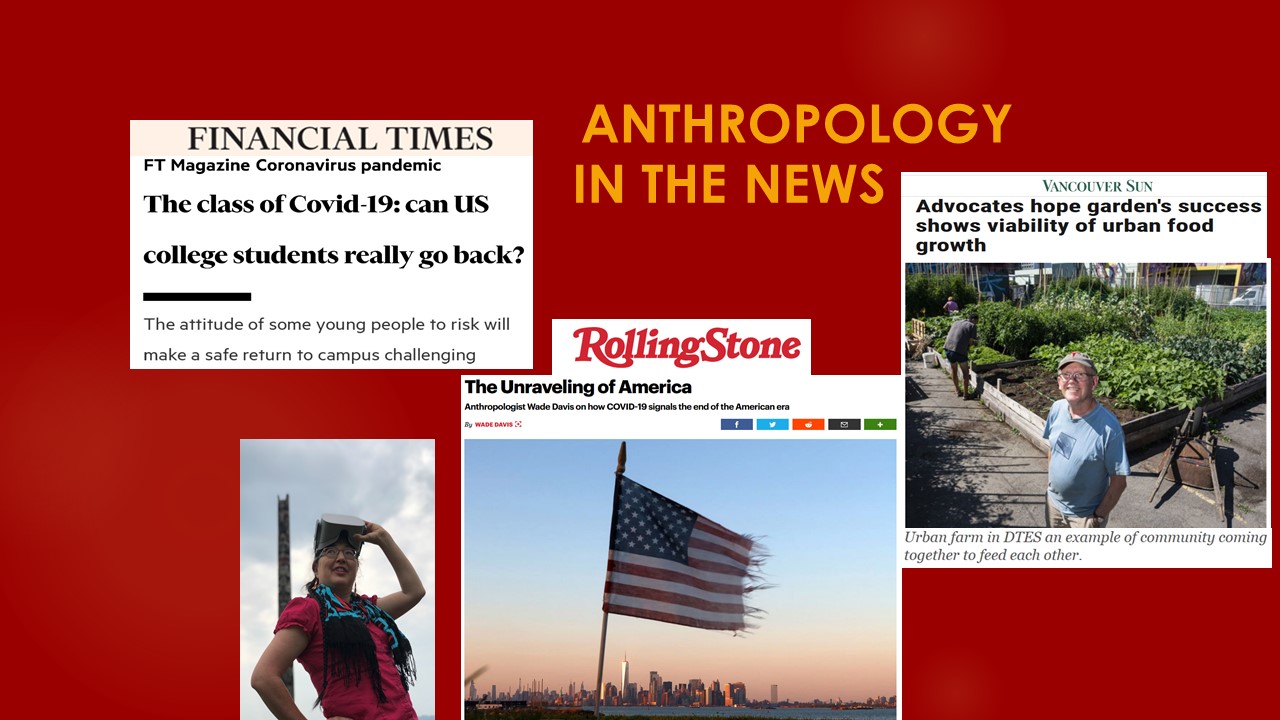 The Washington Post published an article on October 11 which includes a testimony from Prof. Hugh Gusterson about his experience navigating mask regulations as an immunocompromised professor.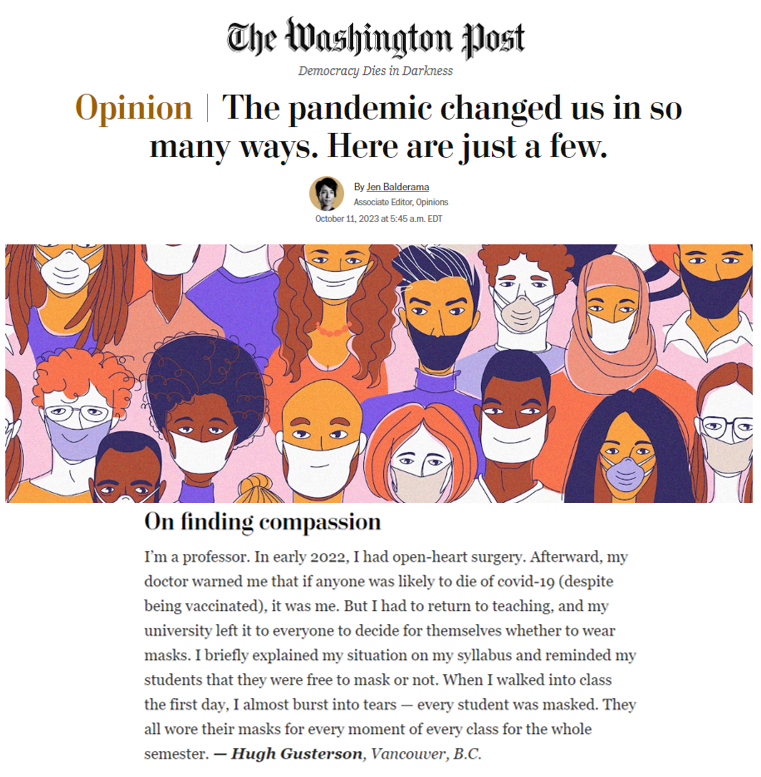 ---
Prof. Hugh Gusterson's interview about Oppenheimer and the nuclear bombings of Hiroshima and Nagasaki was published by CBC News on August 9.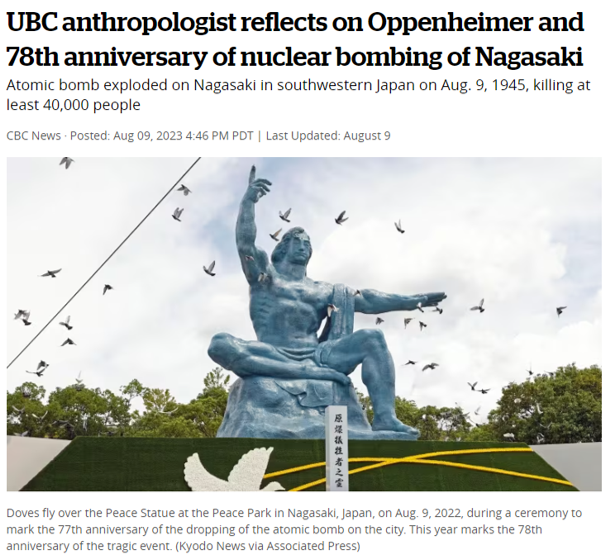 ---
Wade Davis, Rolling Stone magazine's article, 'The Unravelling of America', appeared in Rolling Stone magazine on August 6.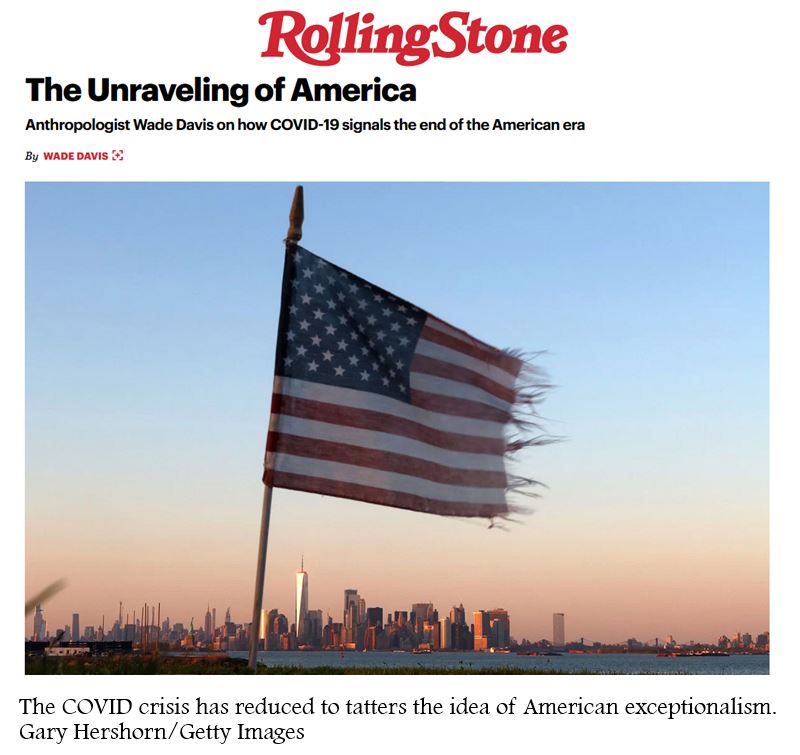 ---
On August 5 the Financial Times wrote on Prof. Hugh Gusterson's work on student drinking.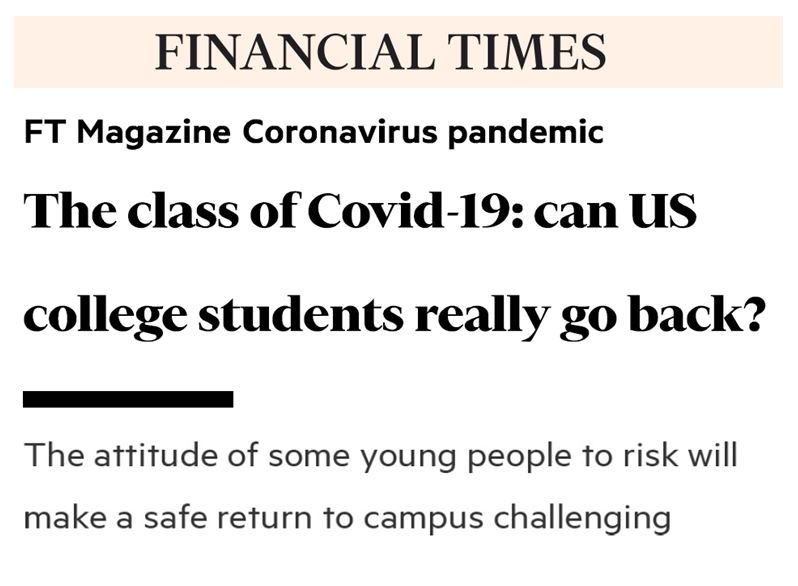 ---
Prof. Patrick Moore's work on the Downtown Eastside Neighbourhood House Urban Farm project was featured in a Vancouver Sun article on August 17. When the pandemic hit, Prof. Moore, engaged his community to build an urban farm in the DTES.  With the help of 70+ volunteers, including students, the garden is now feeding 50-to-70 families a week!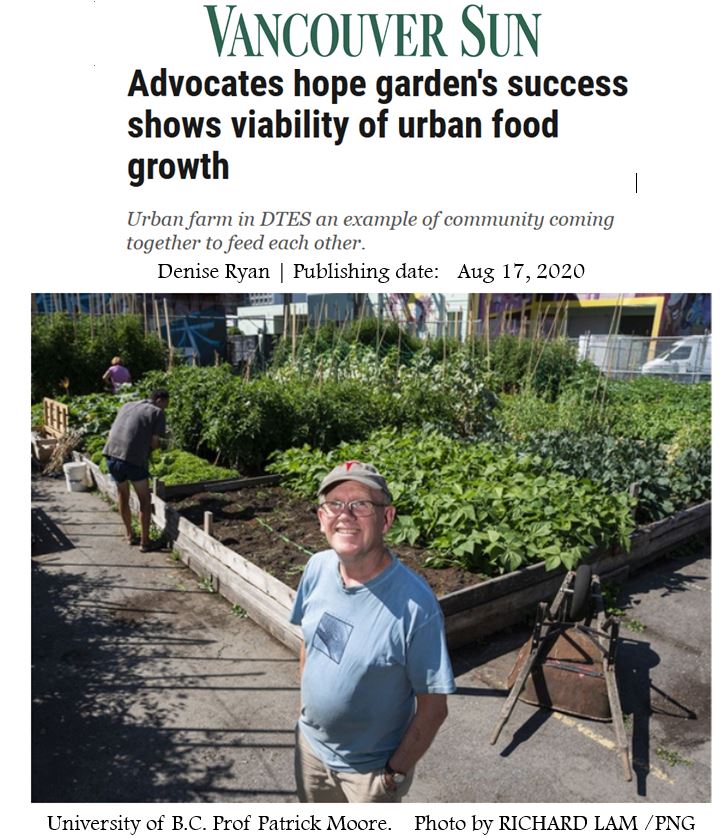 ---