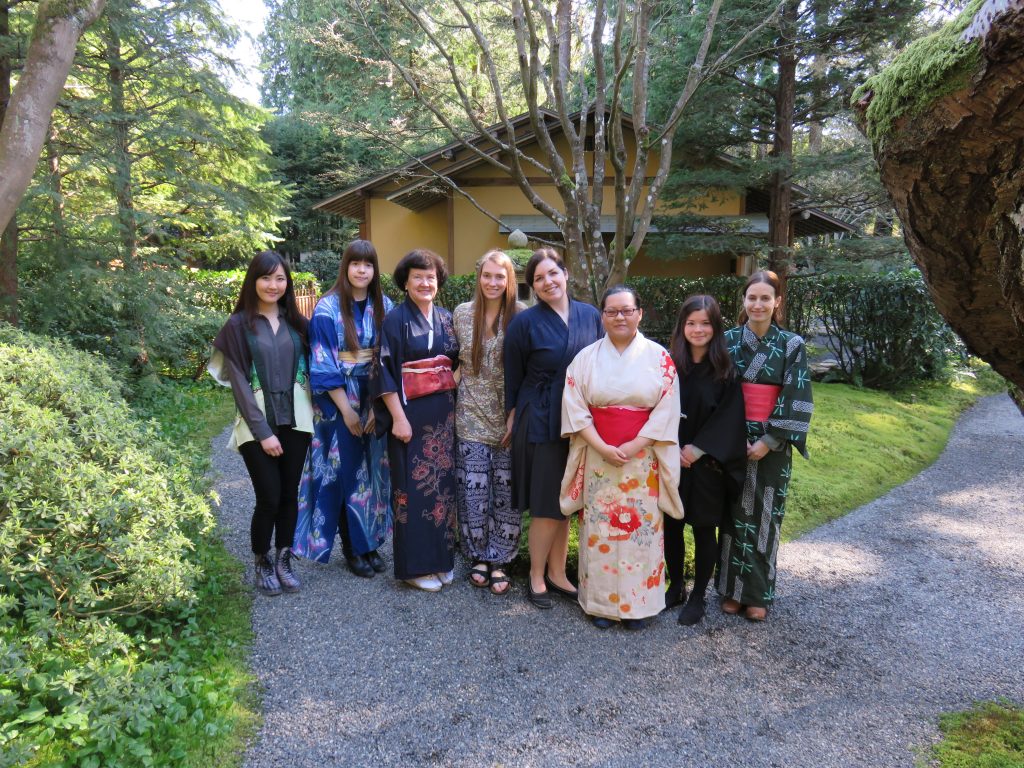 Students enrolled in an upper division credit course on the Japanese Tea Ceremony had the opportunity to experience the traditional practice at the Nitobe Memorial Garden.
Initiated and taught by Dr. Millie Creighton, students learned the actual practice and performance of the Japanese Tea Ceremony, about Japanese gardens, the formal kimono attire, and the study of the Tea Ceremony from a socio-cultural perspective.
As the first university credit course of its kind in Canada, the class culminated with student and instructor participation in a real Japanese Tea Ceremony on tatami mats (rice straw mats).
A detailed article about this course can be found in the Japan Studies of Canada (JSAC) Spring 2015 Newsletter. The 3-page excerpt is available here.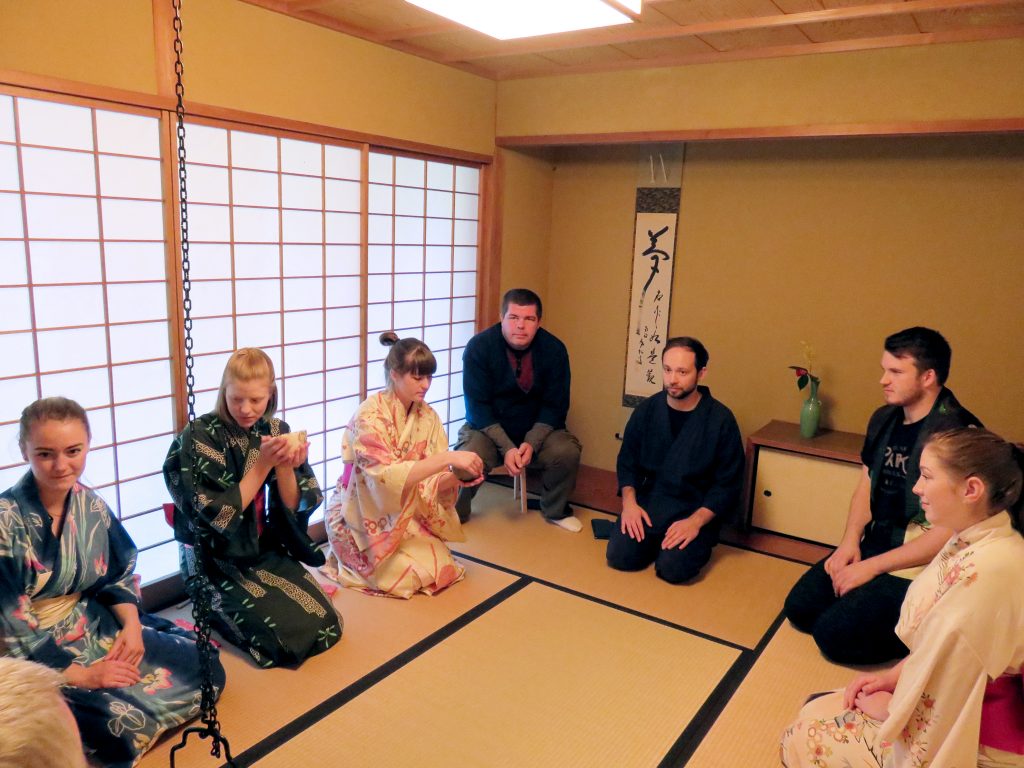 Photo credits: Millie Creighton